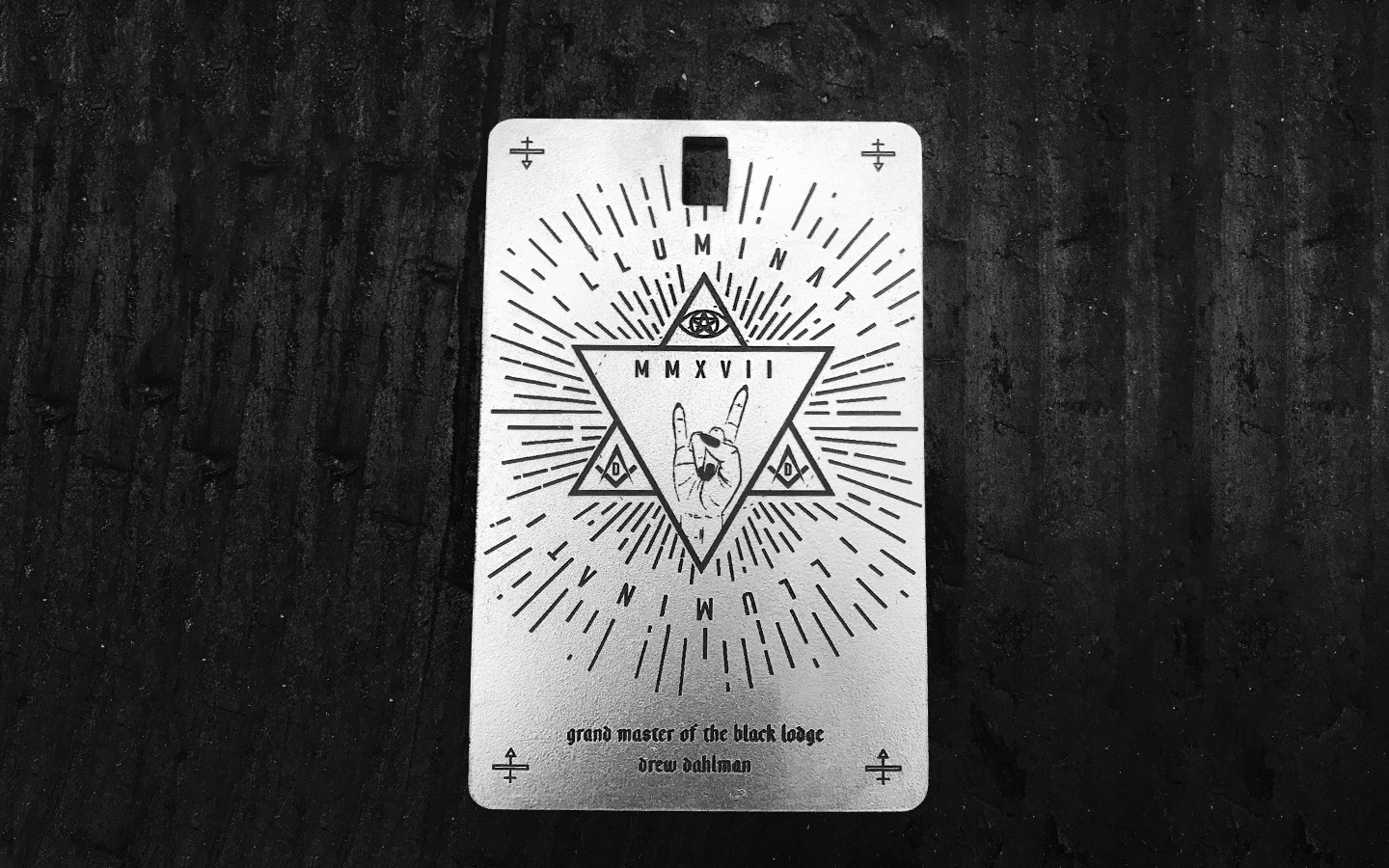 Develop Denver Illuminati 2017
Cavalier designed the promotional materials, badges, and banners for this years' Develop Denver - a two-day conference that brings developers, designers, and strategists  together, putting everyone on a level playing field, and pushing people to step out of their comfort zones to learn and try new things.   Additionally, we were tasked with creating a small batch of custom badges for the "Illuminati" : a group of developers, designers, and business owners who are responsible for organizing the conference each year.
The badges were silver-coated acrylic, with the final design laser-etched into each badge.  Every Illuminati member had a special title that hinted at their responsibilities within the organization.
Credits:
Laser Technician:  Collin Walters
Rocker hand Illustration: Jana Ampoyo